I Am David was actually recommended to me by my younger sister when I mentioned to her that I was struggling to find a book that I wanted to read for one of my reading challenge prompts. The prompt, from the PopSugar 2017 Reading Challenge, was "a novel set during wartime." My sister didn't even hesitate, just leapt off her bed and made straight for her bookshelf, pulling off a worn little book and practically throwing it at me. It was one of her favourite novels ever, she said. She had read it multiple times, one of the only books to ever earn that honour from my sister. I simply had to read it, she said, I had to, I must. Just trust her on this one, just this once! She's reading Fifty Shades right now, so….
Regardless of her current reading material, I took a chance and decided to read the book she was so forcefully recommending to me. If only, as I thought at the time, because it was tiny enough that it wouldn't take me long and I could get to work on the handful of other prompts I need to fulfill before the end of the year.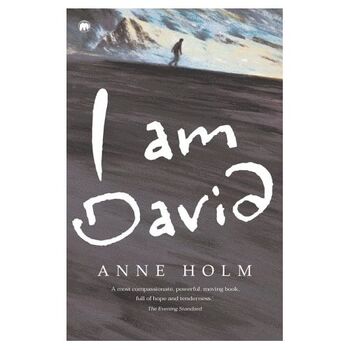 I've never been so grateful for a book recommendation.
I Am David doesn't take long to read; it isn't a very long book, and the language that is used is simple and easy to understand. For all it's simplicity, though, there is an elegance to the prose in this book, and the psychological insight that it offers, that I haven't often seen in any book, let alone one as easy to read as this.
David is a young boy who, with the help of one if his despised captors, manages to escape a concentration camp. By following the instructions given to him by the man, David manages to make his way by boat to Italy, and then on foot through Europe until he reaches Denmark where, the man told him, he would finally be safe. It is a hazardous journey for any to undertake, let alone a child of twelve, but due to his experiences and suffering David is both more and less a child than you would expect. Many things a child takes for granted he doesn't understand, like playing and smiling. Many things a child does not know or comprehend are integral parts of who David is as a person. This is a book about survival, about safety, about family, and about faith.
Five star read, people.
---
---
Categories: 2017 Reading Challenges, book blog, Book Reviews, Fiction Reviews, Goodreads, Reading Challenges